We're here to be your advocate and partner throughout the home buying process. Our mission is to provide you with a seamless and enjoyable experience.
From leveraging the latest technology tools to assist in your home search to navigating local and legal ownership requirements, we'll get you through with integrity and collaboration. The more complicated parts of the process are where we excel. Let us share our expertise and passion for real estate with you.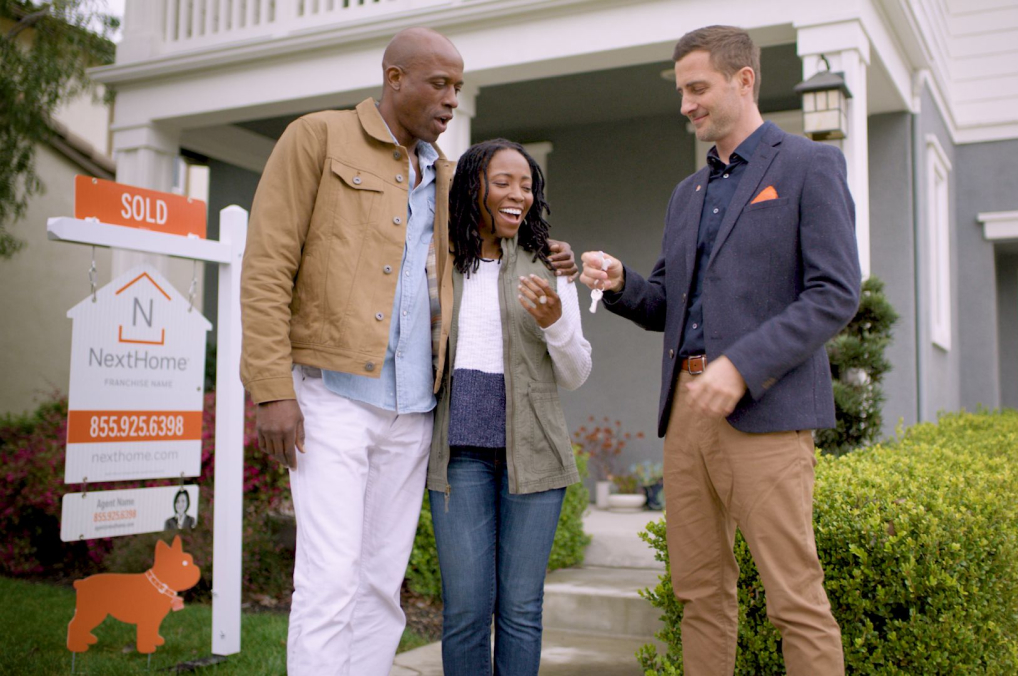 Buying a Home, the NextHome Way
Frequently Asked Questions about Buying Your Next Home
If you're anything like us, then we're sure that you have lots of questions when planning for such a large financial transaction as an upcoming home sale. So, we've compiled a list of the most commonly asked questions that we receive from sellers when they're beginning to plan for their sale. Asking the right questions will ensure that you are best prepared, and that you're working with a true professional.
Why work with a Buyer's Agent?
Great Buyer's Agents do more than just show you houses…any real estate agent with a license and an MLS membership will be able to accomplish that. However, NextHome agent will be an expert on the home buying process, knowledgeable of our local communities, familiar with our local real estate agents, highly responsive to your needs, available to assist you through an evaluation of available inventory, and a skilled negotiator ready to recommend the best steps to take in order to successfully purchase your NextHome…there's so much they will assist you with while also being at your disposal for any questions or concerns.
What services will a buyer's agent provide?
Here are just a few of the many services that a buyer's agent helps with:
Finding the right property – After assisting you with an evaluation of your property preferences, factoring in price range based on your financial pre-qualifications, a buyer's agent will provide recommendations of property types, neighborhoods and communities that may best fit your search criteria.

Negotiate the offer – A buyer's agent will also advise clients on an appropriate price to offer, based on a full evaluation of the property's condition and disclosure records, and present it to the seller's agent.

Recommend other professionals – Many times a buyer's agent acts more like a project manager. A huge value add from their service and experience is access to their preferred services networks which consist of reliable mortgage lenders, home inspectors, contractors, tradesmen, movers, and more.

Help overcome setbacks – Although a good buyer's agent will be able to help foresee many issues before they occur, no endeavor goes without its speed bumps…so, when repair issues from a home inspector's report or appraisal issues are caught by your lender, a buyer's agent will advise you on how to proceed, and then act as a buffer between you and the sellers or their agent.
What's the difference between a buyer's agent and a listing agent?
Buyer's agents are legally bound to help buyers, whereas listing agents—the agent representing the seller selling the home—have a fiduciary duty to represent the home seller. Although a listing agent can represent both a buyer and a seller in a transaction, this usually creates a conflict of interest for one of the parties…usually for the buyer since the listing agent has already established a fiduciary duty to the seller. This is why it's in the best interest as a buyer to get an agent who is there to represent them…and not working with the agent that is already contractually obligated to help the seller get the highest price for their home.
What will it cost to work with a Buyer's Agent?
There is usually no cost involved for a buyer to hire and work with a Buyer's Agent to find their NextHome. In most residential real estate purchase transactions, the real estate agent representing the buyer is paid a commission by the seller at closing. This means that traditionally there is no upfront cost to a homebuyer when working with a Buyer's Agent.
However, once in a while our agents may show homes that are either not yet on the market, or that are represented by sellers that do not pay cooperating agent commissions. In these special circumstances, a homebuyer may be required to pay a Buyer's Agent for their services should their contract require it. But these situations are very limited, and most likely your Buyer's Agent will receive their compensation directly from the seller at closing.
So the real question is what will it cost you NOT to work with a buyer's agent?
Should I buy or rent a home in Silicon Valley?
The financial and tax benefits of owning a home vs. renting are very clear. Homes typically increase in value, build equity and provide a nest egg for the future. Your costs are predictable and more stable than renting because they're ideally based on a fixed housing cost, rather than open to annual increases in rents. Plus, homeownership provides many benefits to the family, children and the community.
How do I purchase a home in Silicon Valley?
Buying a home in Silicon Valley is no easy venture. We happen to live in an area that is considered as one of the most expensive in the country as Silicon Valley is considered a global center for high-technology, social media and venture capital. Our neighbors include Google, Facebook, Apple, Adobe, Netflix, Nvidia, Intel, IMB, Cisco, eBay, and many more, so our local residents enjoy a booming local economy but face a shortage of available housing due to healthy employment centers and geographically growth restrictive landscapes.
At NextHome, we understand these challenges as our agents are local residents as well. Our services aim to strip the overwhelm from the process in order to deliver a clear strategy supported by real local knowledge and expertise. Whether our clients face restrictive budgets, commute times, or desire specific school districts, our agents are prepared and passionate about meeting your specific goals.
Should I get pre-approved for a mortgage before speaking with an agent?
Although the mortgage pre-approval process is a critical first step towards homeownership, we'd like to invite you to reach out to us as your very first action as we have vast local resources to assist you through the home purchase financing process which can be extremely stressful on its own. Not all lending sources offer the same interest rates or mortgage products, our agents can provide practical experience with helping you work with one or two reputable lenders that may be a better fit given your specific circumstances.
How do I take the next step and hire a buyer's agent?
Let's take the next step and schedule a consultation today so that one of our local experts can walk you through the rest of the purchase process, and help you get started today on the right path to homeownership. We can meet in person at our office location, at a local coffee shop, or virtually in order to get to know you and your home purchasing goals. Once we've discussed your ideal property criteria and locations, we'll be touring homes before you know it, even on the same day.